Article written by Dr. Daliah.
A spike in adults requesting attention-deficit/hyperactivity treatment has made some question if job dislike could play a role.
According to the National Institute of Mental Health, the estimated prevalence of adults aged 18 to 44 years with a current diagnosis of ADHD was 4.4%, with lifetime prevalence of 8.1%.
In 2019, a study published in JAMA reported the annual adult ADHD prevalence and incidence rates significantly increased over a 10-year period with incidence of ADHD diagnosis per 10 000 person-years increased from 9.43 in 2007 to 13.49 in 2016.
However, the number of people who dislike their primary place of employment has risen exponentially over the years as well.
Now multiple factors could explain the rise in adult ADHD diagnoses including:
Healthcare providers are more aware of the diagnosis and are screening for it more
Patients may be more open and willing to discuss their concerns than they did in the past
More medications have been developed to treat ADHD
Advertisements promoting pharmaceuticals that treat ADHD have been more visual, hence prompting visits to a health care provider
Celebrities have been more open with their ADHD diagnosis and struggles encouraging others with it to seek help
Attention Deficit/Hyperactivity Disorder is a condition in which one may have any of the following:
impulsivity
problems focusing or concentrating
difficulty multitasking
easily distracted
poor organization
issues with prioritizing
become frustrated easily
as well as many others……
The criteria for diagnosing adult ADHD is outlined below: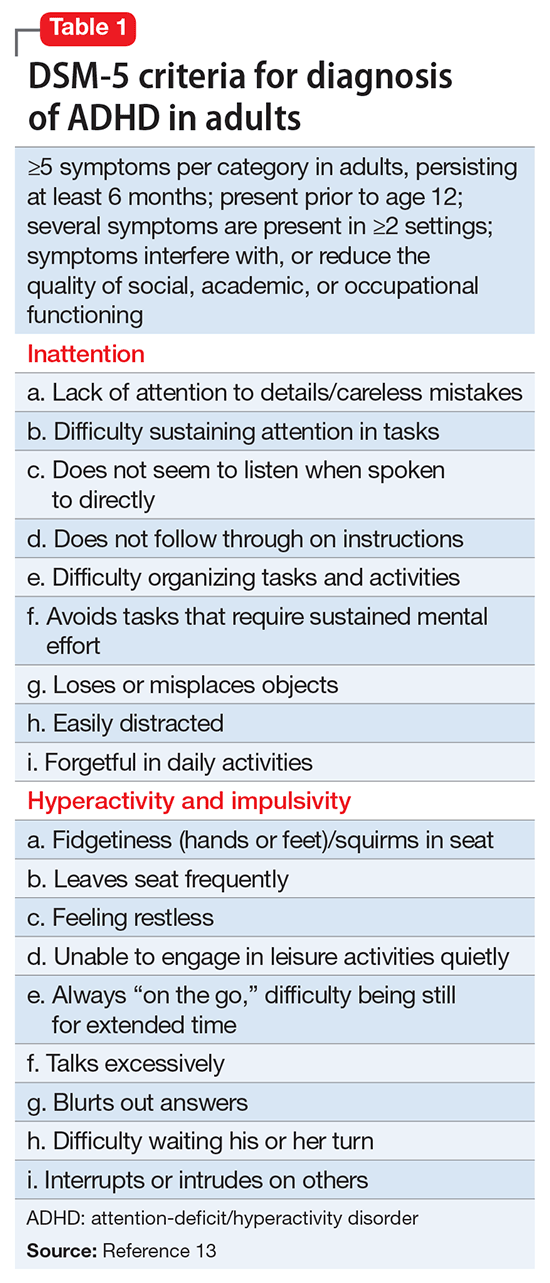 These can accompany mental health conditions such as anxiety and depression but can also accompany work burnout.
Those who dislike their job, find it disinteresting, are not challenged, underpaid or overworked can elicit many of the same symptoms.
Employees concerned about their job performance and stability might turn to their providers for help thinking it's an issue with attention and concentration rather than burnout or job discontent.
However, since the DSM-5 criteria suggest one has at least 5 of the symptoms (occurring for at least 6 months) and be present in multiple settings (not just work), there is a way for providers to discern the difference.
So, I suggest discussing with your health provider the issues you're having because even if you're not suffering from symptoms of ADHD, you might be dealing with burnout which is significant and needs attention as well.
Sign me up for the 96.3 KKLZ email newsletter!
You love 96.3 KKLZ, so join the VIP Club! Be the first to know about our amazing ticket giveaways, the latest updates with your favorite artists, and more delivered right to your inbox.
By clicking "Subscribe" I agree to the website's terms of Service and Privacy Policy. I understand I can unsubscribe at any time.