50 years ago one of the biggest shows of a generation happened in Bethel Woods, New York. This year, Woodstock Festival is back with the biggest names to honor it's legacy!
Las Vegas heroes Carlos Santana, Imagine Dragons and The Killers are all sharing one stage for the 50th Woodstock Anniversary festival.
Three day's of peace and music takes place from August 16th – 18th at Watkins Glenn International Speedway. Located in Watkins Glenn, New York, about 90 minutes away from the original Bethel Woods location.
A full lineup, ticket sales and prices has yet to be officially announced by Woodstock's co-founder Michael Lang. However, Billboard has already announced Dead & Company, Imagine Dragons, The Killers and Chance The Rapper are headlining the show.
On the other hand, Variety reported that Robert Plant of Led Zeppelin, The Lumineers, The Black Keys, Jay-Z and other artists are also confirmed.
The anniversary show is a mash up of Woodstock's original 1969 lineup with new artists. With a lot of questions yet to be answered, Woodstock has announced that the festival won't be held at the Bethel Woods location.
"The original festival in '69 was a reaction by the youth of the time to the causes we felt compelled to fight for – civil rights, women's rights, and the antiwar movement, and it gave way to our mission to share peace, love and music. Today, we're experiencing similar disconnects in our country, and one thing we've learned is that music has the power to bring people together," said Lang.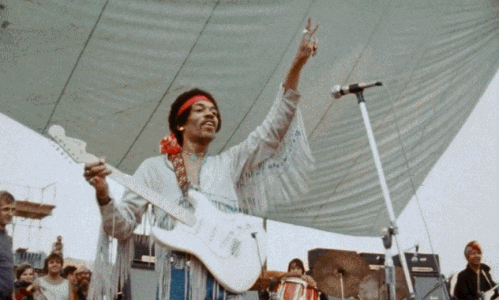 1969's Woodstock Festival was a legendary show that marked the anti-culture movement. Recently, the country has seen new social issue movements that just might spark the same vibes from the 60's. It could really be three days worth of peace and music.
For more info on Woodstock's 50th Anniversary Festival please visit their official website, click here.
Written by Ronnie Gonzalez.